Cyber and the City: Making the UK financial and professional services sector more resilient to cyber attack
Cyber threat is often talked about as a future risk, suggesting that businesses have the luxury of time to act.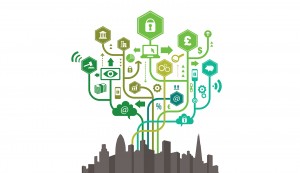 Cyber crime is a real and present danger and financial institutions are on the front line. The very things that customers value – round-the-clock access to their money, single sign-on, one-click purchase – have created new paths for criminals and shared dependencies for the financial system. The financial and related professional services sector need to act with the urgency of knowing that a large, systemic risk is upon us. That means individual firms acting to make themselves safe and ready to recover. It also includes the industry acting collectively to make the system safe.
The Government has stepped forward with its recent decision to form a National Cyber Security Centre and to go on the offensive against cyber criminals. We, the industry, need to match that commitment. TheCityUK occupies a unique position in representing firms across the financial and related professional services sector. We hope to use that position to provide a catalyst for having the financial and related professional services sector lean in on cyber, with some practical actions that individual firms and the sector as a whole can take to raise our cyber security.
This article was originally published in 'TheCityUK' to view the original please click here or to download the report please click here.