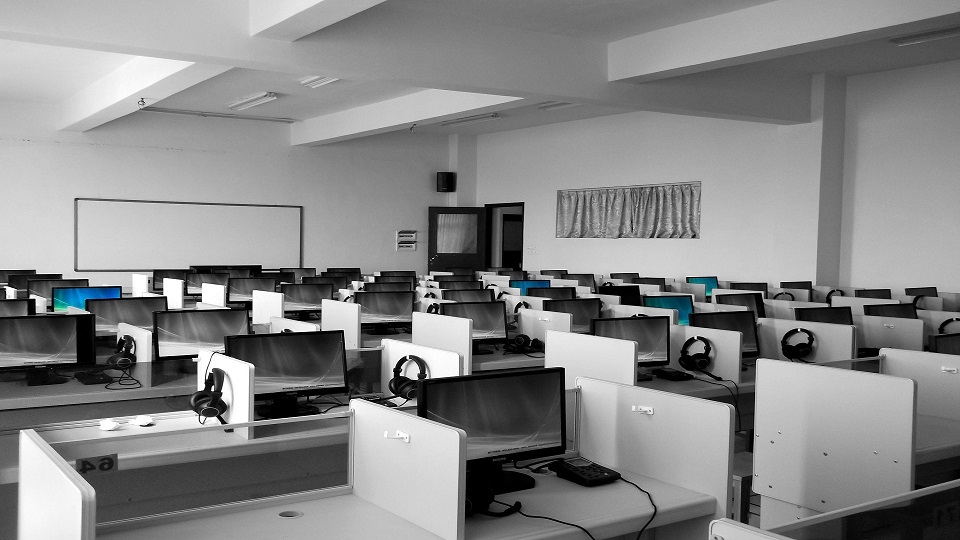 Thoughts from the Bunker – Diameter, Radius or Circumference?
This week I have tried to chat to the operational and HR professionals across the industry to understand what the view is like from their vantage point. There were many topics that arose but a couple worth mentioning that followed themes previously discussed, but with a different slant.
Challenged Middle Management.
Where senior leadership has adapted relatively well to remote management, further down the chain this is perhaps not the case with middle management struggling with the new approaches required. Despite the fact that we are beginning to look at the graduated return to work, life is not going to be quite the same and the declassification of many element of programs will make home working a much greater part of our lives in the defence and national security world. Hence there is a need to arm today's managers with the skills and tools to adapt and overcome, with training and more formal mentoring, to ensure that they are suited to the new regime.
Virtual working has many benefits but throw up varied many and varied challenges, as the norms of office life that happen as a matter of course during face-to-face encounters take much longer to establish online. This "nurturing "approach to management is not in everyone's toolbox. I often hear that the whole approach of remote leadership is all about 'clear tasks, measurement and accountability' which is to some extent true and It's important that teams know what's expected of them, how decisions will be made, how communication will work, how progress will be tracked, and so on. However without the ability to ask questions and access 'casual mentoring' this can lead to further isolation and panic! Everyone has specific individual needs management; The BD and client facing teams are flat out by and large, but struggling with the lack of face to face contact and unsettled by 'quiet' periods. At the other end of the scale many more technology focused businesses have those who could be regarded as 'neuro diverse', a highly talented segment of the work force but with unique management needs. Although they enjoy task orientated direction and seem to thrive with a degree of separation, they feed off the atmosphere around them and are therefore suffering in different ways.
Staff need clear comms, explicit expectations underpinned by regular feedback and mentoring. To the next generation of managers this will be the norm but to the incumbents of middle management this is new and needs to be instilled, trained and monitored.
A Gentle Return or Not?
Most businesses are now looking at various scenarios to get teams back into the office. The two meter rule is making this all the more difficult with banks of desks only able to accommodate a fraction of the capacity numbers previously employed with many COOs/HRDs re discovering the difference between circumference, radius and diameter! But is this even necessary? Earlier this week I was told the story of a financial services firm that owns 3m Sq Ft of office space, currently at 2% capacity. Having surveyed the management 55% said that productivity was up, and only 4% said it was down with the remainder flat. So why come back to the office at all? Why not release the capital tied up in real estate back and redeploy it? The CEO talked about the potential for increased compensation for staff if fixed costs fell as a consequence and the willingness of the firm to invest in physical 'home improvements' in order to make suitable work space within an employee's home!
However, as I touched on above, this is not for everyone and a recent survey uncovered that 60% of younger workers want to return to the office, missing the interaction, noise, direct leadership and general banter! There is a lot of talk of millennials and resilience and generally this is a huge over simplification as Generation Z are flourishing as their social media savvy upbringing means that this is their moment! Whilst digital communication has increased by 22% for the average UK worker (and 78% for Boomers), it has only spiked by 11% for Gen Z; showing no change from their normal use of technology before lockdown. But there is a huge desire for this generation to return to the office to continue their employment education both formal and 'by osmosis' and to enjoy the social aspects of the office environment. Otherwise we run the risk of not developing the next generation to maximize their potential.
General consensus seems to be that lockdown in gently easing in line with the Government guidelines but also increasingly breaking down informally, driven by on the spot personal risk assessments. There are a few more garden based BD meetings taking place. I personally enjoyed an evening glass in a Wilshire garden with an equally frustrated client – socially distanced of course and am looking forward to an outdoor client coffee tomorrow! But there are many who are seemingly either very comfortable in lockdown or genuinely concerned about a return to an office environment and this is a concern. One CEO said that he had a sense that there was a trend of those coming towards the end of their career, with the financial means, to effect an early retirement or move to consultancy/plural life. If not managed, could leave significant holes in leadership and management. Therefore succession planning, knowledge capture and transfer must be considered as a priority across business. At the other end the much maligned millennials are champing at the bit to get back in to the office but are keen to keep elements of the flexibility that should be the norm moving forward. It will take careful management and strong but different leadership at all levels in order to manage expectations and get the best out of a post Covid workforce.
SVE